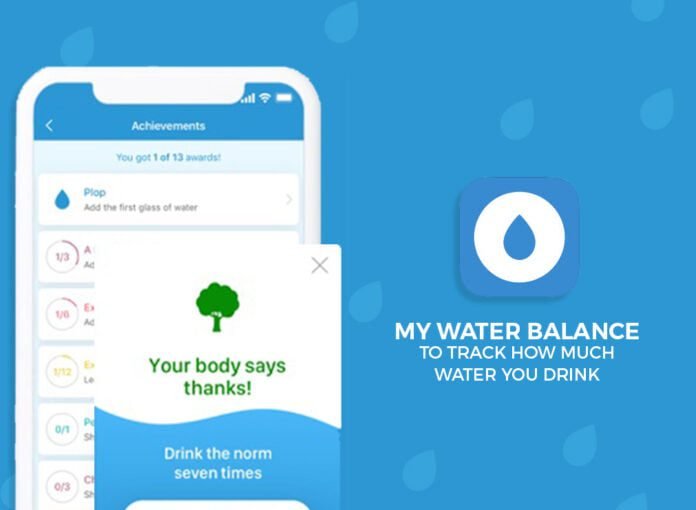 Your body is mostly made up of water and so staying hydrated is super important and that's why you should track how much water you drink. And thankfully you can track your water intake with an app. Aside from food, water is also essential to keep the body strong and healthy.
Drinking enough water daily maintains the balance of body fluids and flushes out waste. Despite how easy it is to drink a few glasses of water a day, some people simply forget to sip enough water. Staying hydrated is crucial especially during the hot season.
If you always forget to drink water, there are mobile apps like My Water Balance you can download. This app provides notification so you can never forget to drink water. Get to know the features and functions of the My Water Balance app. Read on to know how to download and use the app. Aside from notifications, the app also has an enormous selection of functions that can improve your health.
Importance Of Drinking Water
The human body is composed of about 60 percent water. Aside from this, it also makes up for 90 percent of your blood, leaving protein molecules, vitamins, and hormones with 10 percent. By simply looking at these figures, you can easily tell how important water is to the body.
The truth is, humans can survive without food intake for up to three weeks but only three to four days without water can destroy the body. While there is no universally agreed quantity of water to be consumed daily, health experts say two liters of water a day is recommended.
One of the most significant functions of water is forming the saliva. Saliva keeps nose, eyes, and mouth moist, and helps digest food. Moreover, water also enhances brain function and structure, supporting the production of hormones and neurotransmitters.
If you don't exercise regularly, drinking enough water flushes out toxins. Water is essential in the processes of sweating and removing urine and feces. Failing to drink enough water can cause kidney stones and permanent kidney damage.
How Much Water To Drink?
Prevent dehydration by drinking eight glasses of water a day or in other words, 2 liters. Just remember that drinking beyond this quantity can also cause health issues. Hyponatremia is a condition that results from low sodium concentration in the blood.
And that can happen if you're drinking too much water. Make sure to drink the right quantity per day to hydrate the body and avoid health conditions. Using a mobile app can help track your water intake and remind you to drink enough daily.
My Water Balance App
Downloading the My Water Balance app to your smartphone is one way of tracking your water intake. This app provides a glimpse of your water intake activities and provides statistics on your consumption.
One great feature of the app is the ability to select drink and log to your daily liquid intake. Choose from a variety of liquids like coffee, alcohol, juices, milk, soda, and others. The interface is user-friendly and the animation is simply good.
The My Water Balance app provides the total water percentage on the screen to let you know if you are doing good or not. Additionally, the app also provides achievements and words of encouragement if you hit the standard water intake goal.
All you do is tap Add a Drink and select the type of liquid to take and the amount. Once you've added a drink, the app lets you know of the overall percentage you've had. This will make it easier for you to monitor your intake despite busy days.
Other features of the app include useful tips about water, water requirement calculator, motivational rewards, graphs, and metric and fl oz units for accuracy.
How To Download The App
My Water Balance is free but this version has limits. If you go Premium, which costs $3.07/month or $17.85 a year, you can use extended features like different beverages, detailed statistics, and more.
Use the following steps to download the app.
Search for My Water Balance in Google Play or Apple Store.
Tap Download or Get.
Create an account and input personal information.
To go Premium, tap to extended features until a pop-up appears.
Choose Go Premium.
Conclusion
Tracking your water intake is made simple and easy using a mobile application. My Water Balance app can help you track how much water you drink so you can make sure you are hydrated and performing to your best ability.