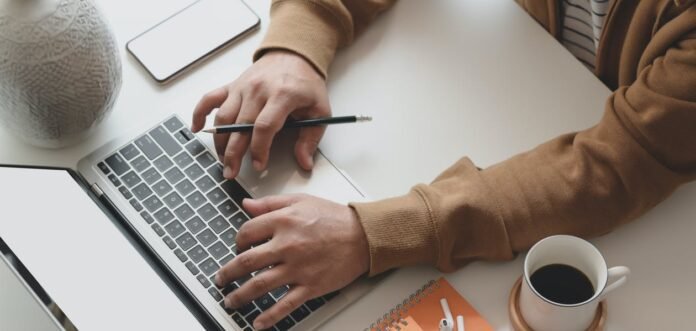 Writing jobs and positions are undoubtedly part of the economy's backbone. From writing a technical document to proposals to and even SEO content, writers have the capacity to inform and persuade thei audiance.
These days, working from home has been the norm. This is why more and more people are wanting to work for companies that offer online writing jobs.
Whether you have a passion for writing or simply have the penchant for it, you'll be glad to know that applying for a job in the industry is easy. Here are the easiest ways you can apply today.
What Are Online Writing Jobs?
An online writing job refers to content being made on a computer with the goal of being viewed and utilized using a smartphone, computer, and other similar gadgets.
Online writing jobs may also utilize online writing tools such as Google Docs, Grammarly, and the like. Similar to many other kinds of remote jobs, online writing jobs are in demand due to the flexibility they offer.
Normally, online writing formats go beyond text and Word files. These also encompass texts made for emails, messaging, blogging, and posting on social media platforms, such as Facebook and Instagram.
For this type of work, writers and professionals alike usually communicate with companies and employers via email to determine the coverage and basis of these articles, blogs, and other necessary content.
Under this type of job, you will encounter a wide range of topics and styles, including corporate, web content, feature articles, SEO content, business proposals, scripts, blogs, and many others.
This is why it's important to ensure you have all the essential details prior to writing.
Often, requirements set out by companies and employers include the ability to adapt to different writing styles. You may also need to cater to a particular audience or tone. Keywords may also also be determined.
Rates For Online Writing Jobs
Rates and payments by companies may be done on a per-contract basis or per article basis.
For example, there are ghostwriting gigs that pay as low as $15 for 1,000 words. Meanwhile, there are also companies that can pay between $300 to more than $3,000 for advertising and copywriting work.
Articles, on the other hand, have different rates depending on the industry and the type of writing. News and research-based content typically garner $15 to $50 payment per page.
In contrast, web content, blogs, and keyword-based articles range from $5 to $50.
Your company or employer may also choose to work with you via contract and pay you by the hour, which can go anywhere from $10 to $200 an hour depending on the type of paper or content.
You may also work and charge by the page or whatever you're comfortable with. You may have some room to negotiaite your contract.
Applying For Online Writing Jobs
Applying to companies offering online writing jobs is easy. What's more, there are a ton of websites and resources available today.
These resources allow you to expand your horizons and find a company (or companies) that are in line with what you wish to do.
To start, go to job search websites such as Upwork, Freelancer, Indeed, Glassdoor, and CareerBuilder.
Once you have chosen a platform, start by creating a profile. Here, you can provide all your writing experience and past jobs as references for companies and future employers to view.
After creating a profile, providing and uploading your resume, and fine-tuning all the important details, it's time to find online writing jobs offered by different companies.
To do this, key in the position or job you want. You may also filter for the specific company you're looking forward to working with.
Another unorthodox alternative to finding an online writing job is simply reaching out and emailing the company you want to work for with a stellar cover letter and your writing samples.
However, it's best to peruse their website first and see if they have an opening within the company.
The Bottom Line
Now that you know how to find and apply to companies offering online writing jobs, you can now start searching for these firms.
With a reliable computer, internet connection, and your excellent skills, you're sure to score that gig in no time.