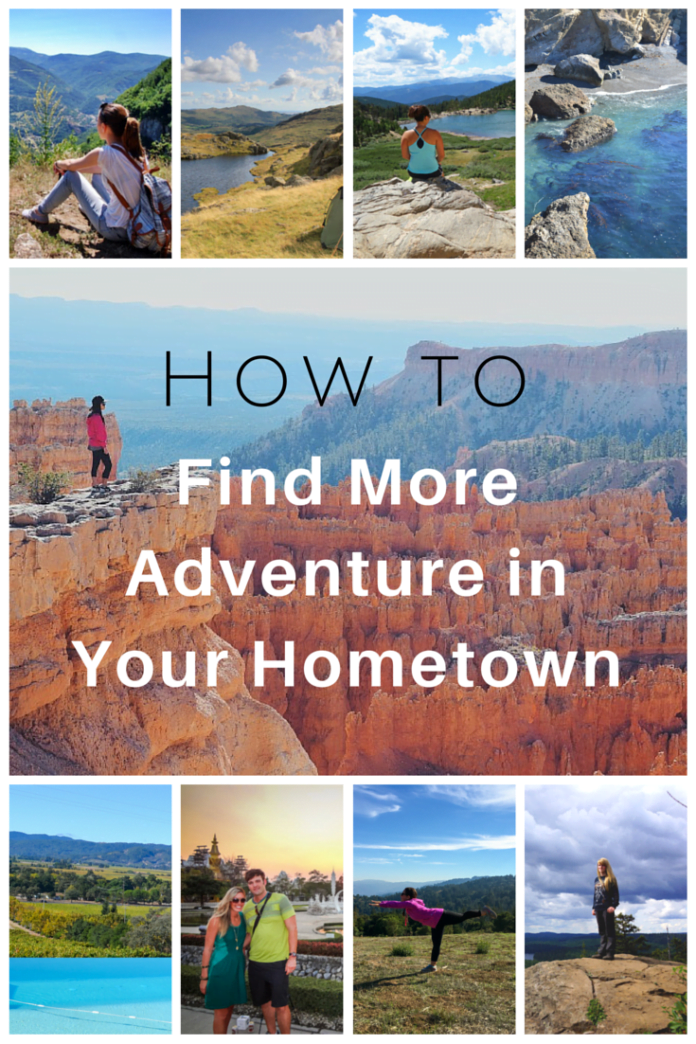 Now is the time to get that imagination working and create adventure in your own yard. With travel bans and social distancing protocols in place, you might be feeling a bit under the weather. As a matter of fact, you might feel like your wanderlust is getting the short end of the stick.
As you know, in these unprecedented times, we have to make the most with what we have, even if that means creating your own backyard adventure. And that adventure could be you all by yourself or with your family and children.
If outdoor travel isn't at all possible, you can make new memories in the comforts of your own backyard. As long as you can get yourself back into primary school imagination mode. you're sure to have fun and excitement wherever you might be. Below are some ways you can find adventure in your own backyard.
Go Camping
When you can't travel you've got to think outside of the box. If hiking and the great outdoors are your things, why not spend a night (or two) by setting up a tent in your yard and sleeping under the stars?
Complete your camping with all the treats and activities you would normally do when you're out and about. Grill some sausages or hotdogs, make some s'mores, sing campfire songs, and even make a bonfire and tell scary stories.
The great thing about camping in your own space? The bathroom is only a few steps away and you won't have to lug heavy things around with you.
Hold Outdoor Movie Nights
With the weather clearing up and sunny days are upon us, you might want to get the most of this spring-summer vibe by holding a movie night in your backyard.
You can easily use a white sheet from around your house and secure this in the middle of your yard or against the outside wall of your home. And then project your movie onto it.
To make this experience even better, you can even serve some snacks like popcorn and chips, as well as some refreshments. You can even grill outside and have a fire pit nearby to get a cozy feel.
Start a Scavenger Hunt
Want another type of backyard adventure? A scavenger hunt of sorts would be great, especially if you have kids. Even grown ups like scavenger hunts like Neil Patrick Harris, although his was a very long with a cross-country trip.
Since travel isn't exactly allowed, hiding some clues and objects in your backyard should be enough for now. Make use of bicycles, basketball balls, or whatever else you can find in your house and place it in your backyard for your kids to find.
You can even use nature references for a scavenger or treasure hunt. Make a map to mark sports and you will have a grand time rediscovering the wonders of your own yard.
Dining Al Fresco
One of the best parts about traveling is the food. From discovering restaurants in alleys to hole in the wall eateries, there's nothing like discovering a new place and tasting delectable dishes. This is precisely why eating brings you back to a place and stirs up memories inside of you.
If you want to head back in time to your favorite travel destination, why not recreate your favorite dishes and serve it al fresco style? This might just give you that romantic touch you're missing since you can't go out. Plus, you can show off your cooking skills.
For example, a beach trip in Bali years ago would be perfect in your backyard. Complete the ambiance with fairy lights and even serve meals on banana leaves (or other kinds of leaves).
The Bottom Line
You do not need to look far to have an adventure in your own yard. With these tips, you can take backyard adventures to a whole new level. Take a cue from these ideas and you might just make new memories with your loved ones without leaving the comfort of your yard.