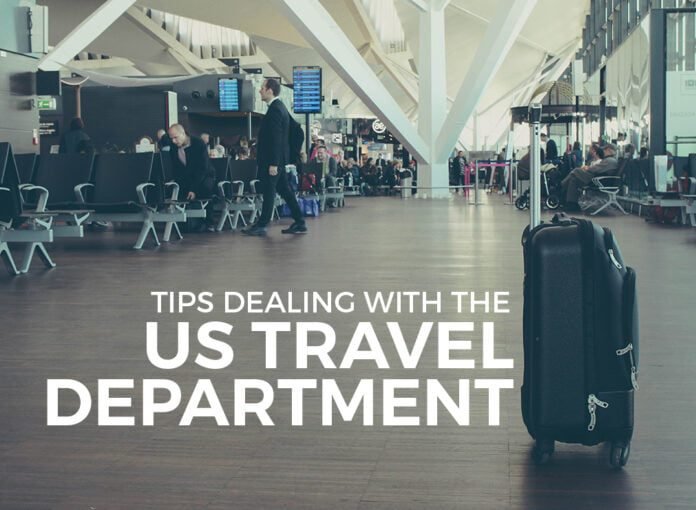 Traveling is a major way of life for most people, particularly those who dream of seeing the world. However, it cannot be denied that the world has taken on a different face, with some being afflicted with wars, violence, and even natural calamities in the past.
While there are numerous changes to the world we know today, much of it still boasts of its natural beauty, magnificence, and glory. This is one of the main reasons why people love to travel. Dealing with the U.S. Travel Department, however, is no easy feat.
With numerous events happening around the globe, the U.S. Department of State, alongside its Travel Department, has taken steps to ensure the safety of its people and of course, its nation. To help you have a smooth sailing journey with these government agencies, take a look at some tips below.
U.S. Department of State and the Travel Department – What Does It Do?
As you might already know, the United States Department of State, otherwise referred to as the State Department, is tasked with handling the foreign policies and international relations of the country. It lends its expert advice to the President when it comes to international dealings and agreements.
The travel department, on the other hand, is also part of the U.S. Department of State – Bureau of Consular Affairs. It is mainly involved in providing individuals with access to safety and security information regarding different countries around the globe.
Besides providing basic travel information, the travel department is also tasked to provide timely and relevant updates on risks of travel, entry and exit requirements, existing local laws and customs, health conditions, and other essential details.
Travel Advice for Those Dealing with the U.S. Department of State
The U.S. Department of State is one of the agencies that remain at the forefront of traveling. It informs U.S. citizens and nations, as well as other travelers, about the possible risks they can come in contact with on their journeys.
If you are going on a trip soon, below are some travel tips you might want to take note of.
Check Travel Advisories
The very first thing you should do prior to traveling – or even booking your flights and accommodations – is checking the travel advisories put out by the travel department on your intended destination.
The travel advisories may be seen on the site's color-coded map. This allows you to gauge the safety and the security of the country you wish to visit, given that the day-to-day conditions of these nations can change at any given time.
Travel advisories are categorized into four main levels, including "exercise normal precautions", "exercise increased caution", "reconsider travel", and "do not travel". Some indicators for these are the current health risks, crime, terrorism, violence, natural calamities and disasters.
Don't Forget Your Visa and Passport
Traveling to foreign destinations won't be complete without a passport and sometimes, a visa, on hand. Getting these two main identifying documents allows you to secure access to your place of travel without a hitch.
Besides these two documents, it would be best for travelers to sign up for the Smart Traveler Enrollment Program, also known as STEP. This program provides individuals with alerts on their destinations.
Moreover, STEP also allows U.S. citizens and nationals to enroll their trip with the nearest United States Embassy or Consulate, thereby effectively informing them of their travel. Plus, this program helps individuals reach the U.S. embassy in case of an emergency.
Get Insurance Coverage
Travel poses risks and challenges, and sometimes, unwanted and unfortunate events. When this happens, you want to ensure that you are covered by your medical insurance provider even when you're going outside the country.
To enjoy a relatively worry-free trip insurance-wise make sure to check your health insurance, and if applicable, make sure that you are covered for travels outside the United States. Not only will this prevent you from incurring increased costs, but this will also give you the peace of mind you deserve.
Bear in mind that the U.S. Department of State reiterates that Medicare or Medicaid does not cover medical care outside of the country, except in special circumstances.
The Bottom Line
Dealing with the U.S. Department of State can be stressful. However, with the help of the travel department and the tips mentioned in this article, you can help minimize the hassle that comes with travel preparations and in traveling itself.