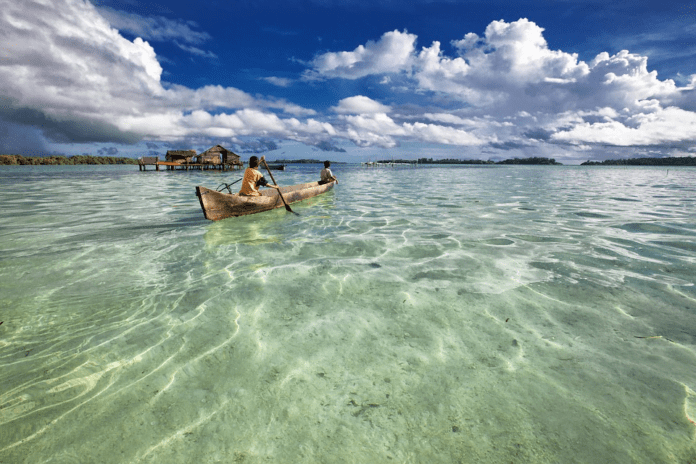 Indonesia Travel Tips: Make The Most Of Your Holiday

Indonesia is a destination that never ceases to excite. Whether you're traveling to popular Bali or venturing to remote Raja Ampat, you're sure to have a splendid time in Indonesia. Here are some tips to make your trip as smooth as possible and maximize the fun!
Pack a first aid kit
I never leave on a holiday without packing my trusted first aid kit with me. For a backpacking trip, the key is to bring just the essentials — you don't want half of your luggage to be medical supplies. Indonesia Travel Tips
Here's what I pack in my first aid kit for Indonesia: plenty of band-aids of various sizes, antiseptic wipes to prevent infections, painkillers, bandages, diarrhea medication, electrolytes to replenish minerals, and antihistamine cream for insect bites.
If you're going to spend a lot of time in the sun (which in Indonesia, you will), consider bringing burn relief for those painful sunburns. Aloe Vera and vitamin E creams are both great for soothing the pain.
Download offline maps

Don't let lack of Wi-Fi stop you from reaching your destination! Always download offline maps ahead of the trip. It's also a good idea to "star" all the hotels and hostels you're staying in so you don't have to rely on your email confirmation.
Learn how to get around
Different countries have different taxi/transportation apps. For Indonesia, the biggest and most used app is Go-Jek, the local equivalent of Uber. If you want a traditional taxi, the most reputable taxi operator is Blue Bird. Indonesia Travel Tips
You may contact Bali Customized Tours for tour packages as DIY-ing Bali is really not advisable due to lack of transportation except local taxis.
TIP: If you're going to Bali, you'll often see signs saying "No Uber, Grab or Gojek allowed". That's because the arrival of those apps threatened the homegrown Balinese community of taxi drivers. If you want to support the locals, opt for a traditional taxi while in Bali.
Be careful with the water
Tap water in Indonesia is not safe to drink. Always buy bottled water when you travel. If you're looking for a more environmentally-friendly option, consider investing in the LifeStraw water filter or another water purification system.
If your trip is limited to just Bali, you can simply bring your reusable water bottle. The super handy RefillMyBottle app will show you where to refill your bottle with drinking water for free or a small fee. That way you can enjoy freshwater and reduce plastic waste on the island.
Stay safe online
Something very few travelers think about it cybersecurity on the road. Public Wi-Fi is usually unencrypted, meaning that anyone connected to the same network can spy on your online activity. Whenever you browse from the airport, hotel or cafe, you risk that hackers will access your passwords and other sensitive data. Indonesia Travel Tips
The best way to stay safe from cybersecurity attacks on public Wi-Fi is to simply not use it. But that's not always feasible on holiday. Another strategy is to protect yourself with Indonesia VPN whenever accessing the Internet through an open Wi-Fi.
VPN, or Virtual Private Network, encrypts all your traffic so hackers can't easily spy on what websites you visit or what information you input. The technology is also handy if you want to access pages that might be geo-blocked in Indonesia, such as your national streaming services. VPNs allow you to change your IP location to any country you want, circumventing geo-blocks and censorship.
Try local dishes

You can't truly get to know a country without trying its food. And luckily, Indonesian cuisine is some of the most delicious and flavorful in the world! While in Indonesia, make sure to savor as many local delicacies. Must-try dishes include nasi goreng, gado-gado salad, chicken satay, and rendang beef. If you're traveling on a budget, mobile apps such as Eatigo can provide you with exclusive deals from top diners. You can find discounts on Jakarta restaurants, book, and save up to 50% on your total bill. Trying out the country's local dishes is a great way of embracing its culture and will help get more connected to their community
Indonesia Travel Tips
WHAT TO READ NEXT