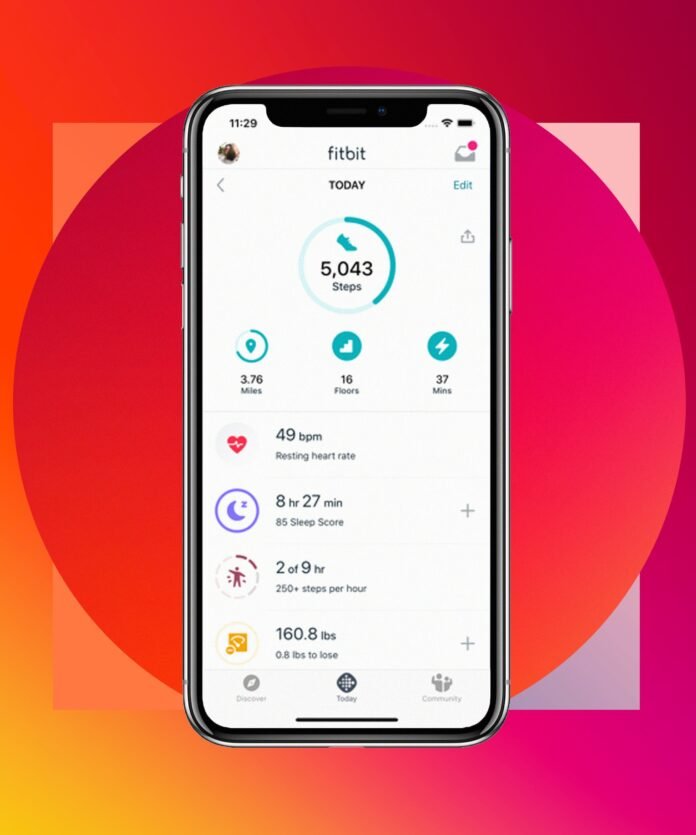 Believe it or not, tracking steps is a trend these days. After all, not only does it help people measure how active they are during the day, but it also serves as a motivational tool that keeps them geared towards achieving their daily fitness goals.
Luckily, to date, you don't need to have a smartwatch or a fitness band just to join the trend. In fact, you can now easily track your steps with only a smartphone on hand. Are you curious to know how is that possible?
Here, we have prepared a brief guide on how you can track your steps by relying only on your iPhone's health app. From convenience to flexibility, there are a ton of perks you can expect from using this mobile software. Read on to know more about this app.
Apple Health App: What Is It?
Wanting to keep track of your workouts? Trying to lose weight? Wanting to embrace better health habits? Whatever the case may be, turning to iPhone's Health app is the trick to achieving any of these health goals.
For iOS users, having Apple's Health app is a gift that lets them view and manage their health data right at the comfort of a single platform.
As a pre-installed app on all iPhones running iOS 8 or higher, this mobile software serves as a centralized hub that brings together all kinds of health data.
In fact, the data can be retrieved from your smartphone, Apple Watch, and third-party apps to come up with a single, holistic view on your overall health status.
From workout durations and standing hours to heart rate and sleep quality to the steps you've taken for the day, the app can help you keep track of your health data and sort through it with ease.
Using advanced technology, the software automatically determines what metrics matter to you and create highlights on those statistics for your immediate reference.
To make the app even more convenient, it also lets you create your own Favorites and view interactive charts that will enable you to have a better grasp of your health data.
How To Set Up Your Phone's Health App
If you haven't used your iPhone's Health app yet, you will need to set up your personal data first to ensure accurate records of your health statistics. To do this, you will only need to do the following.
Step 1: From your home screen, click on the Heath app. The icon demonstrates a picture of a small heart inside a white box.
Step 2: From the top right corner, tap the user icon. This looks like a silhouette of a person within a circle.
Step 3: Fill in the data needed to set up your profile. This includes your date of birth, sex, blood type, and other information
Step 4: Once done, simply tap Close.
Step 5: Then, from the Home page of the Health app, go to the Sources tab.
Step 6: You will be provided with a list of the apps already available on your phone that are Health-compatible. Tap each one to switch it on or off, according to your liking. If you turn them on, the data generated from those third-party apps will be collected.
How To Track Your Steps Using Apple's Health App?
Tracking your steps using Apple's Health app is pretty easy. In fact, it can be done with just a few clicks.
Generally, the software utilizes your smartphone's accelerometer to keep track of your steps and measure the distance you've traveled. This means that as long as you keep your iPhone with you, you can expect that the app will automatically record your steps.
Viewing Your Steps
Step 1: From your home screen, click on the Heath app. The icon shows a picture of a small heart inside a white box.
Step 2: By default, you will see the options "Dashboard," "Health Data, "Sources," and "Medical ID" once you launch the app. Tap "Health Data"
Step 3: You will be provided with a list of health categories (e.g. Body Measurements, Fitness, Nutrition, etc.). Look for the "Fitness" option and select it.
Step 4: From the results, look for the option that says "Steps." Tap on that option.
Step 5: Switch on the "Show on Dashboard" to see data on the steps you have taken.
The Bottom Line
Ready to ditch your lazy days? By taking advantage of Apple's Health app, you can now conveniently keep track of how active you've been throughout the day.
Maximize your smartphone's health software. Check out the app today!