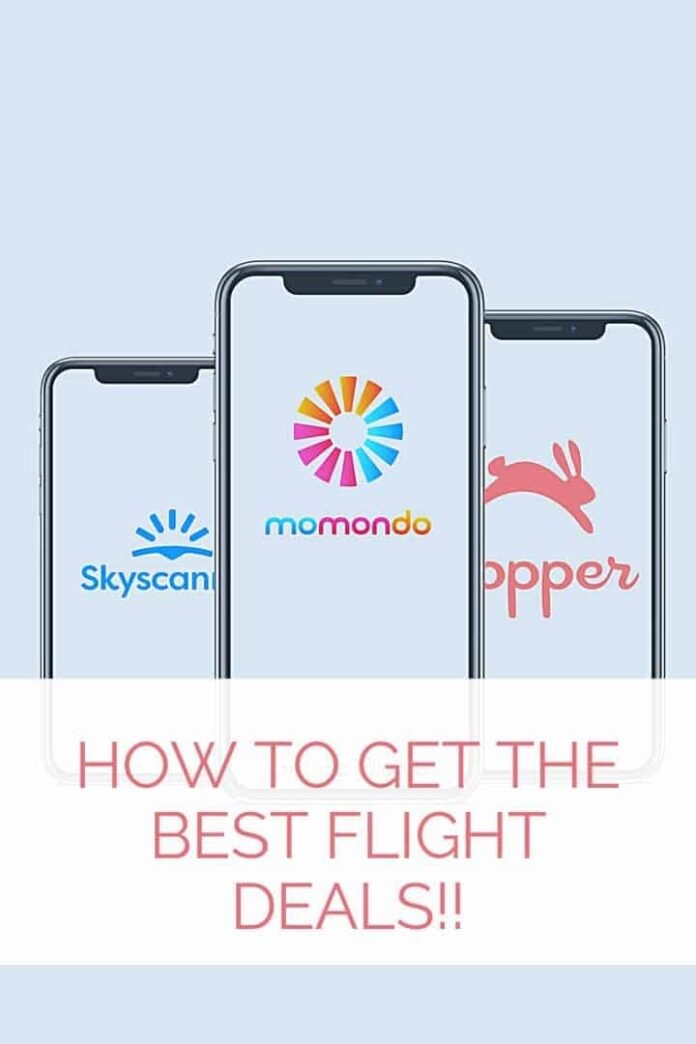 You may be able to afford those flashy and comfortable flights, but let's face it – who doesn't love to get a great deal when booking a flight? And for those who have the urge to travel every other month, traveling may cost you your time, energy, and comfort but it doesn't have to cost you your life savings!
With the advent of online applications, booking flights has become easier than ever before. And with the soaring popularity, competition among the flight booking providers also grew. They are jostling hard to offer the best discounts and greatest deals to their customers.
All in all, we, as customers, can take full advantage of the situation. We get the best deals in the market and save huge on our regular flight bookings. So, what are some of the best flight booking apps out there that you can reap the benefits from? Let's find out!
Hop Affordably With Hopper

Don't we love it when someone else marks our calendars with the best time to travel? Especially when they do all the research on when the flights are available at a low price. Hopper does just that for us. When you open this user-friendly app, you will be taken to a color-coded calendar. The various colors indicate when the flights are cheap and when they are sure to burn a hole in your pocket. In short, you can spare yourself the trouble of researching and focus more on bag packing.
This free app does a fantastic job of predicting the price of flights too! It gathers the price data for the entire year to give you an accurate picture of the price fluctuation. You don't have to stay in the dark about the changes in the flight fare as the app will also notify you when the rates of your favorite flight go up and down. If you think this app should be on your phone, download it now from Google Play and iTunes.
Be Up In The Air Cost-Effectively With Skyscanner

Isn't it great when you type in the destination into an app and it instantly redies the itinerary for you? Skyscanner does just that! With its fantastic travel categories made for the likes of solo travelers, kid-friendly trips, couples and so on, this easy-to-use app can show you the best flight deals that are currently up on the market. It can also show you photos of the place you wish to visit and offer you the complete list of the places you can visit at your destination.
If you are someone who visits places at its best time of the year, then Skyscanner is sure to lighten the burden on your pockets. It will help you find the best destination at your favorite time of the year while offering amazing discounts on flight booking! If you think your travel planning can go smoother with this app, download it now from Google Play and iTunes.
Fly High And Land In Your Destination With Kiwi.com

Finding everything you need for your travel plans in one place is like finding a buried treasure! With a one-stop facility to book affordable flights, cabs, and hotels, Kiwi.com is sure to make your travel plans a lot smoother! When you are booking a trip, it will throw some exciting and cost-effective travel packages on the screen, depending on the type of traveler you are. You will also be able to book a round-trip, multicity or one-way excursions based on your preferences.
Even better, when you finally reach your destination, Kiwi.com will not stop helping you. With this cool app, you can find luggage storage areas, ATMs, lounges, and more! You must definitely have this app on your phone if you are a born-nomad. Download it now from Google Play and iTunes.
Fulfill Your Travel Dreams With Kayak

Just like any other flight booking app, Kayak's main aim is to make traveling pocket-friendly and straightforward for its customers. But the unique feature of this app is when you click on the flight you wish to book, you can either book through Kayak or through the flight's official website. In addition to that, it offers you incredible mobile-only rates!
You can even book hotels and car rentals at a cost-effective price. If you are not sure of your travel plans yet, you can add the flight, car rental, and hotel to your watchlist to get notified of price fluctuation. If you think Kayak is the app for you, download it now from Google Play and iTunes.
Spend Less And Travel More With Momondo

Similar to Kayak, Momondo will populate the most affordable flight available at the moment and redirect you to their website so you can book it. The main goal of Momondo is not to offer you with the travel plan but to offer you the cheapest flights available by scanning over thousands of airlines and flight booking agencies. This app will also let you track your flight and measure your baggage. So, download it now from Google Play and iTunes.
Bottom Line
With these apps, you will be able to find affordable flights in no time! So, make sure you use these services the next time you are looking to take to the skies.