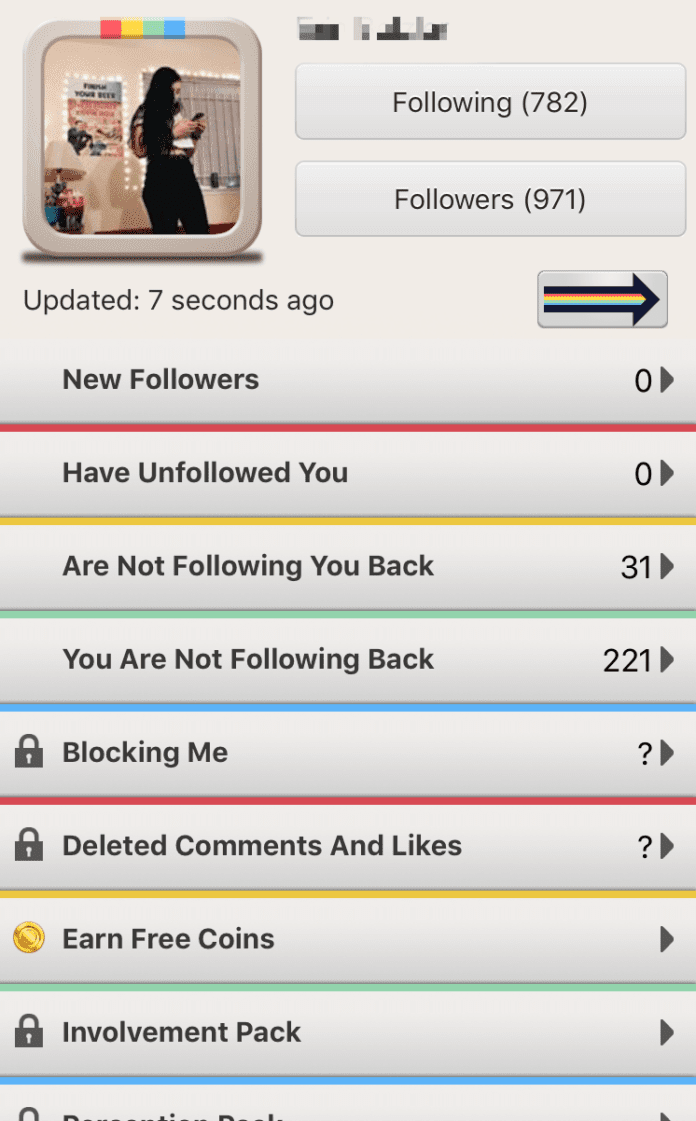 Using Instagram for your business is definitely effective in reaching out to a wider audience through engaging content. Your brand can largely benefit from having an Instagram account because a lot of people are using this platform.
With more brands jumping to Instagram, the platform has changed and introduced a business account to access analytics tools. However, the social media platform still hasn't provided insights into the number of people unfollowing an account.
To track your Instagram Followers count or impressions, you can use mobile apps like Crowdfire. This app provides information on whoever unfollows your account and inactive followers. Here's everything you need to know about this mobile app.

Why is it Helpful to Track IG Followers?
If you are serious about your marketing campaigns, understanding the activities of your followers matters. See more options to check your followers. By tracking the most engaging posts and seeing how followers interact with your account, you can create content that appeals to your target audience.
Seeing insights on people who unfollow your account can also help you examine your posts and reflect if these are engaging or not. While there are a number of factors at play with people unfollowing accounts, brands can use this information to improve and reach out to more people.
Features of Crowdfire
One of the best mobile apps to download to track your Instagram followers is Crowdfire. This app provides organized data on the number of people who unfollowed you, new followers, people who aren't following you back, and more.
The app has a simple interface that is user-friendly. The categories are listed and users simply need to click on each one to get insights. The Crowdfire app also shows an overview of the number of followers and accounts.
Aside from the list of new followers and accounts that unfollowed your page, the app also shows insights on the best followers and ghost followers. The number of likes and comments are recorded, giving you an overview of the most active profiles.
More Features
Another feature of the Crowdfire app is the ability to find new follower opportunities, allowing users to create a good content strategy that will bring more engagement. In addition, relevant profiles are also located, showing you those who are continuously engaging with your account.
With Crowdfire, users can also set up a reminder to upload content at a specific time. This is helpful for brands that are visible online but not overdoing it. Further, post scheduling features make social media marketing easier and more organized.
Crowdfire works not only on Instagram but also on Facebook, Twitter, Pinterest, Etsy, Vimeo, and more. 
How to Download Crowdfire
The app is compatible with both iOS and Android devices. It can also be used on a web browser, designed for PCs and laptops. Here's how you can download the app.
Find Crowdfire in the Apple App Store or Google Play Store.
Tap on Download to install the app on your device.
Create an account.
Sign In and enjoy the features.
Crowdfire offers a Premium subscription to remove the free app's limitation. The Starter Plan Plus costs $9.99/month or $59.99/12-months, which gives you up to two linked accounts and 100 scheduled posts per social account, plus several other features.
How to Use the Crowdfire App

The app is definitely user-friendly and easy to use. After downloading, you can manage your accounts under the Manage tab, compose posts under the Compose tab, discover mentions under Mentions, and get insights under the Analytics tab.
Crowdfire provides an overview of your posts, images, RSS, and helpful content. There is also a Bell button to see notifications. On the Compose tab, you can choose which linked account to use and publish content to. There is an option to post at the most optimal time to get more engagements from followers.
The Analytics tab provides information about your posts, followers, and competitor analysis. This is where you can see who unfollowed your account, new followers, and more reports.
The Bottom Line
Social media marketing is the trend these days and if you are serious about expanding your reach, you must use tools to measure your social growth. Apps like Crowdfire provide information on your post-performance, follower details, competitor analysis, and advanced metrics.
Check out the Crowdfire website to get in-depth information about the app and the subscription pricing. Also, check out some other apps to track Instagram followers!