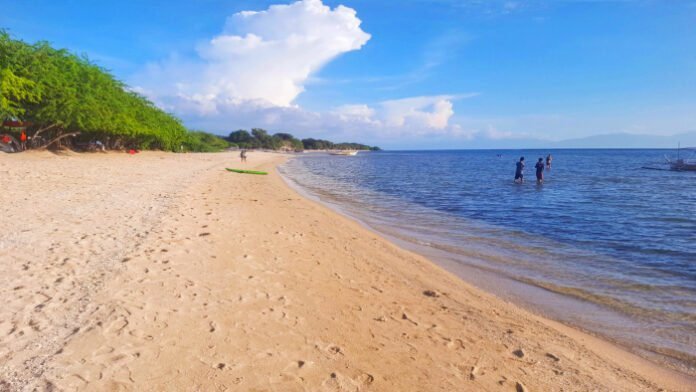 Coming from anywhere near the south of Manila, a motorbike will surely get you ready to start a trip to the greatest scenes of Cavite and Batangas. You'll pass by the cold breeze of Tagaytay all the way to dipping in the beaches of Nasugbu or Calatagan, Batangas. motorbike
Here's are some of the places you should definitely drop by!
Pink Sisters Convent
Tagaytay is a place where you can find different retreat centers and monasteries. The most popular of which is the Pink Sisters Convent run and managed by the Sister-Servants of the Holy Spirit of Perpetual Adoration.
MASS SCHEDULE
Daily: Holy Mass: 6:30am
Vespers/Benediction: 5:00pm
Sunday: Holy Masses: 7:30am and 5:00pm with vespers
First Saturday: 4:15pm

Bag Of Beans Tagaytay
If you are looking for a quick and sweet escape away from the busy corporate jungle, the Bag of Beans is the right destination for you. As if taken out of a storybook, the mystic place of Bag of Beans resembles a secret garden getaway with its forest-like garden and rustic interior design. motorbike
Twin Lakes Tagaytay-Alfonso
Constructed in a perfect, breath-taking location, Twin Lakes Tagaytay provides a refreshing view of the famous Taal Volcano and lake and offers a cool mountain breeze amid rugged terrain and a man-made lake. It houses a few of the favorite restaurants which make it a popular destination in the area.

Caleruega Church
If you are planning to see the province of Batangas, I recommend that you drop by the area, especially if you love Mother Nature and have a moment with our Creator. A place surrounded by exquisite trees and flowers, a perfect place for self-renewal and soul searching. motorbike
Kaybiang Tunnel
This is the Philippines' longest subterranean road tunnel, which links Ternate, Cavite and Nasugbu, Batangas. Riders and bikes usually stop here to rest and take a photo in the longest tunnel in the Philippines.  motorbike
Take a rest. It has been a long ride. Some of our friends told me to use michelin tires for motorcycles, as it is their recommended one. Their motorbikes are equipped with these awesome gears. Have a look at Bike Bandit to check for motorbike parts and accessories.

Burot Beach or Manuel Uy Beach Resort in Calatagan
Just head a little down south and you'll be in Calatagan, Batangas. A place where coves and beaches reside.


According to witnesses, Burot Beach is not anymore unspoiled. Despite an overpriced 150 pesos overnight entrance fee, the place was poorly maintained.


Manuel Uy Beach Resort, on the other hand, is a new favorite because of the cheap entrance fee of 50 Php and is close to the resort which is tagged as the Maldives of the Philippines, Stilts' Calatagan. 
---
There actually are even more spots we could add to this list but as a guide for a day ride, it's enough. I'm sure, on your way back, you'd be more willing to look for places and aim for more adventure.  motorbike
Do you have any other spots you consider worth visiting for a day ride by motorbike?
---
---
Recommended Reads
REVIEW: Coco Valley Richnez Waterpark in Cavite
6 Unique Local Accommodations to Check Out in Sydney
COFFEE PROJECT: Your "Instagramable" Cafe in the Metro
DIY Dome using *Candy Dome* [Balloon Dome] for less than 150 Pesos for your GoPro, SJCam, Supremo, or Yi Cam!