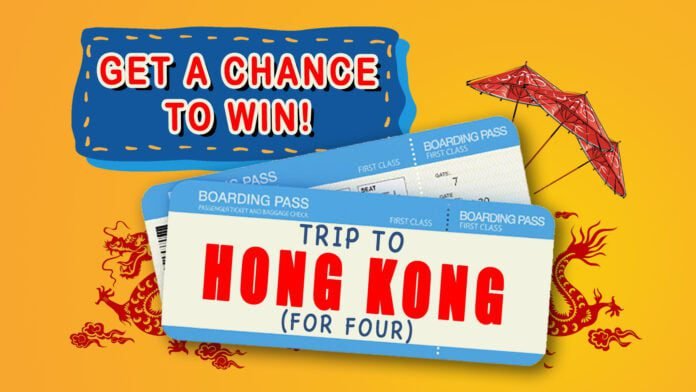 It's the infirmity that even the most abled traveler can suffer from. I remember going on a trip to a remote place, I slept and woke up suddenly feeling everything's in motion. I knew I was suffering from this thing called "motion sickness".
Motion sickness can ruin the holiday vibe. imagine puking for how many times because your world is moving even when you're static, but it can be addressed in time for the travel season.
You can ensure a winning travel experience when you keep motion sickness at bay. "This is why Taisho Pharmaceuticals, makers of Bonamine, believe that Bonamine should be an essential part of every traveler's journey," said Tito Tolentino, Country Head and Regional Director for SEA Commercial Operations of Taisho Pharmaceuticals Phils., Inc.
Vomiting, headaches, sweating, dizziness, and similar bouts caused by motion sickness can dampen, even cancel travel plans.  It can strike while you are on a long road trip, on a plane, or in a cruise.  Bonamine should be taken 1 hour before a  trip to address motion sickness "for a comfortable, worry-free and fun-filled experience," added Tolentino.


To make it a truly rewarding travel experience, Bonamine has rolled out their latest promo for all backpackers, byaheros, and turistas.
With Bonamine Travel and Win Promo, travelers get a chance to WIN A TRIP TO HONGKONG FOR FOUR (4).
Winning is easy as 1 – 2 – 3!
1. Just capture your best moments through a selfie or groufie. Make sure to include a Bonamine Promo pack in your poses.
2. Share your Bonamine enjoy-ang-biyahe experience.  Don't forget to include #Bonamine and #Travelandwin promo hashtags in your posts.
3. Upload your photos to Bonamine's official Facebook page @BonaminePH.
Get the chance to win overnight accommodations at:
a.

Hotel H20 (Luzon)
b.

Crown Regency Hotels and Towers (Visayas)
c.

Waterfront Insular Hotel Davao (Mindanao).
Grand Prize: Trip to Hongkong for four (4)!
NOTE: Promo period is from March 1 to July 31, 2018.
Winners will be announced on the Bonamine Facebook Page.
Whether you're chasing summertime with friends or just voyaging a destination with your family or special someone, you can travel and win with Bonamine!
For more details about the promo, visit the BonaminePH Facebook page.

---
[hoops name="InArticle"]