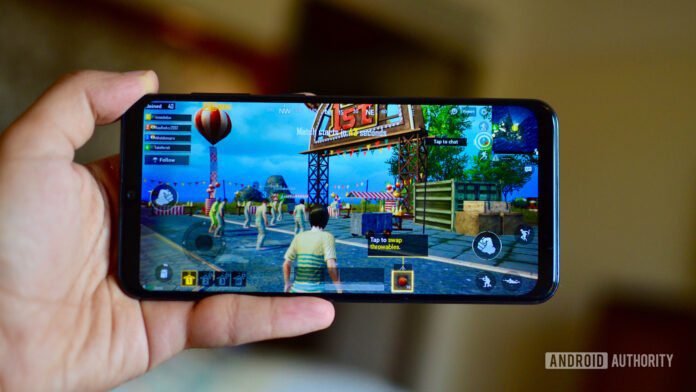 With many people having more time on their hands, individuals are taking to their mobile devices. Whether it's relieving stress or simply learning something new, thousands of people around the world find comfort in biding their time with playing free games apps.
For hardcore gamers and gaming enthusiasts alike, you'll be glad to know that there is an extensive library of free game apps for Android devices today. Further, every day you can expect more exciting games released in the Google Play Store.
Ready to get your hands on the best free game apps today? Make sure to check out the list below. Who knows, you might just find one that piques your interest.
Mobile Legends: Bang Bang
Developed by Moonton, Mobile Legends: Bang Bang managed to capture the hearts and minds of many people around the world. This is thanks to its highly addictive battle plays that only take around ten minutes to finish.
Apart from its professional MOBA combat area, you can also head into battles in teams of five against five other eSports players. Plus, given the unfortunate intermittent connection in some countries, this game allows players to rejoin battles.
Beginners on this app will have a grand time learning about the different tactics and modes with a host of classes, from Support, Mage, Marksman, and Assassin. Plus, its simple controls also make for a user-friendly feature.
Call of Duty: Mobile
Perhaps one of the greatest games on this list is Call of Duty: Mobile. The intense gameplay and amazing graphics may have contributed to its worldwide popularity and millions of downloads around the globe.
True to its original Call of Duty nature, this game features the first-person shooter (FPS) and player versus player (PvP) perspective in mobile form. However, it also includes an upgraded version where 100 people can enter into a battle royal mode.
As you battle your way to victory, you'll also be unlocking a number of famous characters, outfits, and weapons, and gear that you can use to customize your load-outs. What sets this game apart is its complexity.
While it's easy enough to learn, this mobile app also offers users an ever-evolving landscape to keep users on their toes and give them new gameplay each and every time.
Adorable Home
For those who are fond of animals or cats, in particular, you might have heard of Adorable Home. A type of mobile-based simulation game that allows players to choose their partner and to build a life with them – together with furry and purry cats.
The main idea of this app is to take care of your cats and build a home. From designing your lounge to your garden, this virtual game of house gives you the freedom to unlock more levels, love, sections, furniture, and decorations – all to please your pets!
The bathroom section of this game has already been unveiled by the creators, giving you another room to decorate as you please and giving your virtual cats another room to play in.
Unlike other games, Adorable Home takes on a more passive and relaxed approach to gameplay. Here, you can leave your cats well-fed and cared for and simply check on them from time to time.
Go Knots 3D
Want to keep your mind sharp even while you're staying at home? Go Knots 3D is a fantastic game that allows you to work through the variety of colored chains that you see on screen.
On this free game app, the goal is simple: untangle the knots and you can move on to the next level.
While these appear simple and easy enough for users, each level actually poses more challenges and difficulties than the previous one. One wrong move and you can undo all of your hard work, or worse, even further entangle all the chains.
Before you go knots (pun intended), know that there's an ad-fueled reset button you can use in emergencies. This allows you to get a do-over without much difficulty.
The Bottom Line
Finding entertainment when stuck at home does not need to be hard. By downloading these free game apps for Android devices, you can play away the time and divert your attention to engaging, challenging, and exciting games without leaving your home.