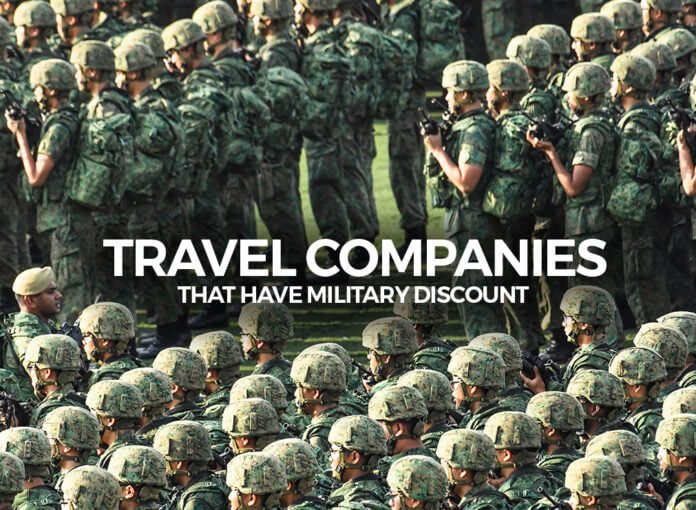 For years, military men, women, and their respective families, have made sacrifices to ensure the overall freedom of the people in the United States. On any given day, you can be reassured that there are millions on the frontlines and even more veterans.
There are certain holidays that honor the service and bravery that these men and women have given to the country. However, there are some travel companies that have taken up to offering travel deals to military members as a way of saying "thank you" for the service rendered to the whole country.
If you are traveling anytime soon, be sure to look at these fantastic travel deals. These firms often provide a discount and incentives available to those on active duty, army reservists, and veterans. Take a look at this guide to score some deals today.
Travel Companies That Offer Military Discount
Take a look at the below travel companies that are offering military deals.
Expedia
Expedia is one of the world's leading travel companies. Its online platform boasts of a wide range of services that link interested consumers to favorable offerings including airline tickets, hotel accommodations, car rentals, vacation packages, cruise trips, and many more.
While the company is known for its discounted rates, it offers even more exclusive rates and offerings to military members and their respective families. This includes veterans, retirees, reservists, and those on active duty.
Depending on the season, Expedia rolls out a number of offerings each month. Some of the travel deals being rolled out by the company include access to member rates, discounted rates of around 10% on select partner hotels, exclusive travel offers, and earning bonus booking points.
Individuals who qualify for a military discount should check the deals page of the Expedia Military Offer. Here, they offer a number of packages, hotels, and flights depending on your budget. Trips to picturesque destinations such as Los Angeles, Miami, Orlando, and New York, are all included.
Delta Vacations
The travel vacation branch of Delta Airlines is offering a special military discount. At the core of these Delta Vacations are its flexibility with no blackout dates.
Likewise, you'll also get to enjoy at least $50 off on vacations for spends of $1,250 to $2,499. The higher you spend, the higher the discount you'll get. For example, on trips amounting to $6,000 or more, you'll be entitled to get a $300 discount off your trip.
Apart from these inviting offers, Delta Vacations also gives its members a warm welcome by providing them with 500 extra bonus miles on top of their existing flight miles. However, the program is exclusively offered to active-duty personnel.
Armed Forces Vacation Club (AVFC)
Although not a travel company per se, the Armed Forces Vacation Club (AVFC) certainly comes close. After all, it is a program that gives rest and relaxation to military personnel for just $359 per unit per week.
Part of Wyndham Worldwide, one of the largest hospitality companies in the world, the AVFC provides a varied range of spaces and vacations in condominium-style timeshare resorts in Europe, the United States, South America, and even Mexico.
Members will also get access to on-site recreational facilities such as swimming pools, fitness centers, golfing, and skiing activities. Those with premium memberships also get exclusive offers such as saving up to 50% on hotel accommodation, getting $10 off timeshare rentals, and early access to sales.
Members can also purchase last-minute vacation packages and travel certificates. These travel certificates provide users with a flexible vacation plan that allows them to use it within 12 months from the date of purchase.
The Bottom Line
If you're looking for certain travel deals that recognize you and your family's service to the nation, be sure to explore these travel companies.