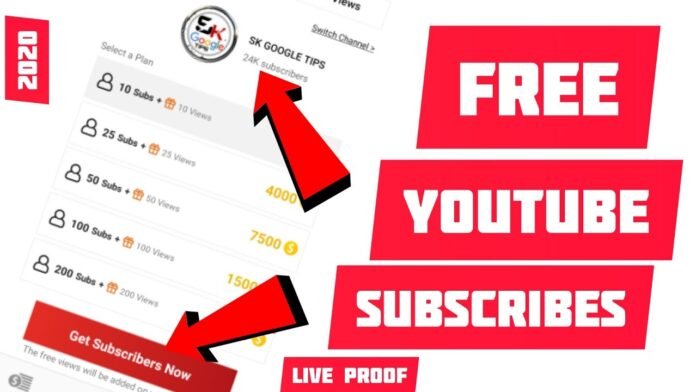 YouTube is one of the best marketing and business platforms available. While being successful and turning a profit from your activity does require a lot of investment, it is certainly possible.
If your subscriber count isn't where you want it to be, there are several things that you can try out. Becoming more popular on YouTube will require posting quality content on a regular basis, as well as integrating your account with other social media platforms.


Next, we will discuss how to increase YouTube subscribers by highlighting a couple of efficient methods. Let's get to it!
Create Power Playlists
If you know a thing or two about YouTube, then you are aware of the difference that playlists can make when it comes to increasing the number of views and subscribers to your channel.
Regular playlists are great for guiding your viewers to watch everything related to a certain video that was published by you, but power playlists offer a couple of other perks.
The main one is that these are organized by topic. This essentially means that if you are posting videos on how to make pizza dough, homemade pasta, and a fantastic tomato sauce, the outcome of that power playlist will be – how to master Italian cuisine (for example).
In the long run, this will lead more people to subscribe to your channel and eagerly await your next upload.


The second important tip is that your videos should be longer than 10 minutes. Keep in mind that the idea is not to overwhelm your viewers with a bunch of trivia but rather provide them with useful information on the topic that you are discussing in that video.
Numerous studies suggest that the YouTube algorithm prefers longer videos, which means that once a random user types a certain topic (like Italian cuisine) in the search box, you are more likely to end up in the top 5 search results.
READ: Learn the Steps to Register for a Coins.Ph Account
Additionally, you will want to include an end screen in all of your videos. The main advantage of this feature is that you will be able to promote your content without being too aggressive, as the end screen shouldn't last longer than 10 seconds.
Focus On Quality Rather Than Quantity
One of the most important tips when it comes to increasing YouTube subscriber counts is that your first goal should be to film videos that are useful or entertaining.
Yes, it is important to upload on a somewhat consistent schedule, but in order to build your audience, you will want to put 100% of yourself in every video that is uploaded. 
With this in mind, you will agree that it is close to impossible to offer uniform quality if you go for daily uploads right from the start.

Reply To Comments
No matter how ridiculous this may seem, interacting with your audience is one of the best ways to earn more subscribers. The reason is that you will not find a lot of YouTubers who are regulars when it comes to answering comments on their videos.
For this reason, you will want to use this method and try to reply to as many comments as time allows you, especially those that come right after you have uploaded the video.
Along with this, you should heart comments that you find intriguing and entertaining, as once again, that will let your subscribers know that you do care about what they have to say!
Tell Them To Subscribe
We are sure that there are at least a couple of YouTube channels that you watch regularly without being subscribed to them.


To prevent this from happening on your channel, you will want to remind those who are viewing your content to like, share, and subscribe. You can do this at the beginning and/or end depending on which you like better (up to two times per video).
To find out how to keep track of your YouTube subscribers, click here.
Summary
If YouTube is something that you are passionate about, then we absolutely support that you go for it!
READ: How To Make Money Writing Online
While earning your audience can be quite tough, especially in the beginning, delivering quality content and following the tips that we have mentioned above should help you get on a roll in no time!